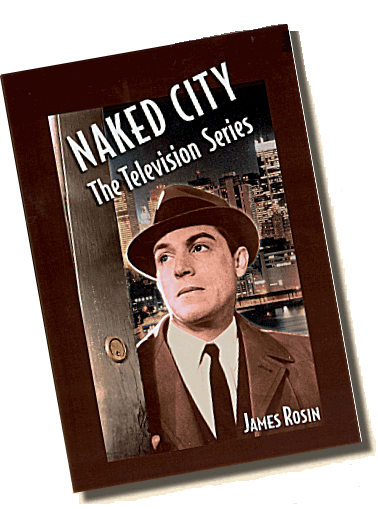 Naked City: The Television Series
(1958 - 1963)
A look back at the critically acclaimed television series, filmed with an arresting starkness on the streets of New York. Naked City was one of American television's most innovative police shows, and one of its most important and influential drama series. More character anthology than police procedural, Naked City is less about society or a city than people, which is why the portraits are often disturbing, and always fascinating.

Featuring commentary from several of the series stars, guest stars, and directors; episode summaries, photographs and biographies.
PAPERBACK: 218 PAGES


PUBLISHER: AUTUMN ROAD COMPANY


ISBN-13 978-0-9728684-3-3
ISBN-10 0-9728684-3-7


PRODUCT DIMENSIONS:
6 x 9 INCHES


SHIPPING WEIGHT:
APPROX. 14.2 OUNCES


RETAIL PRICE: $19.95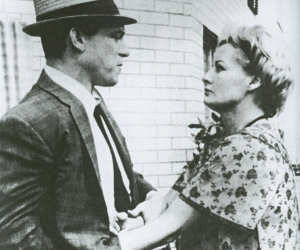 Naked City : The Television Series
"Well written book about one of television's most influential and entertaining shows "
~ Cape May County Herald News


"A very well-written and informative book about one of television's most compelling police dramas "
~ Quinn Broadcasting Company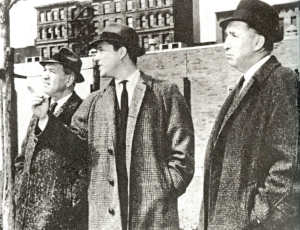 Getting Your Copy of Naked City: The Television Series
You can get your copy of Naked City: The Television Series using your credit card and PayPal's safe and secure ordering system. All books will be signed by the author. Order it for $19.95 plus $4.99 (U. S. Orders Only) shipping and handling!

NOTE: For non U. S./International orders please first for shipping rates.


Questions or Comments? Contact:


| | | | | |
| --- | --- | --- | --- | --- |
| Safe and Secure Online Ordering with PayPal® | | | | |