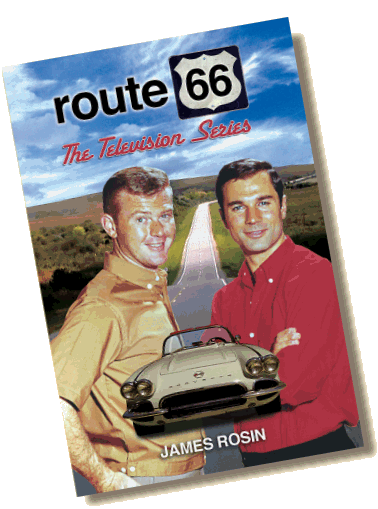 Route 66: The Television Series
(1960 - 1964)
A look back at a unique television series where two young men named Tod Stiles and Buz Murdock travel throughout the country in a corvette sportscar, encountering a variety of fascinating characters and meaningful experiences.

Featuring commentary from the series stars, producers and directors, detailed episode summaries, photographs and biographies.


PAPERBACK: 286 PAGES (revised edition)


PUBLISHER: AUTUMN ROAD COMPANY


ISBN-13 978-0-9728684-8-8
ISBN-10 0-9728684-8-8


PUBLISHING DATE: APRIL 1, 2015


PRODUCT DIMENSIONS:
6 x 9 INCHES


SHIPPING WEIGHT:
APPROX. 16.2 OUNCES


RETAIL PRICE: $21.95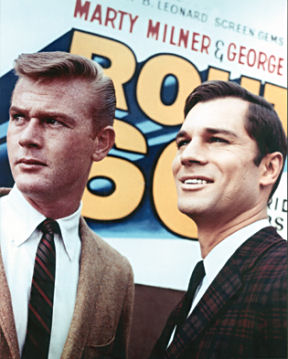 Route 66: The Television Series
"Like a fine watchmaker, Jim Rosin takes us behind the face to show the workings that made Route 66 a unique TV experience."
George Maharis,
Series co-star


"Rosin's book is well-researched and very informative."
Elliot Silverstein,
Director: Multiple Episodes


"Route 66 series fans will love the history, photos and storytelling"
Jim Vanore,
Herald Newspapers, New Jersey


"A very enjoyable look back at a memorable TV series."
Randy Renner,
KOKC Talk Radio, Oklahoma


"Filled with very interesting details that will please any enthusiast of the series."
Bill Gates,
Route 66 Pulse Newspaper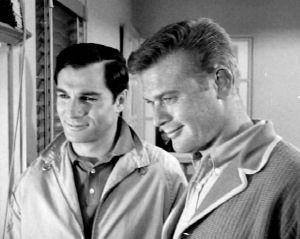 Getting Your Copy of Route 66: The Television Series
You can get your copy of Route 66: The Television Series using your credit card and PayPal's safe and secure ordering system. All books will be signed by the author. Order it for $21.95 plus $4.99 (U. S. Orders Only) shipping and handling!

NOTE: For non U. S./International orders please first for shipping rates.


Questions or Comments? Contact:


| | | | | |
| --- | --- | --- | --- | --- |
| Safe and Secure Online Ordering with PayPal® | | | | |