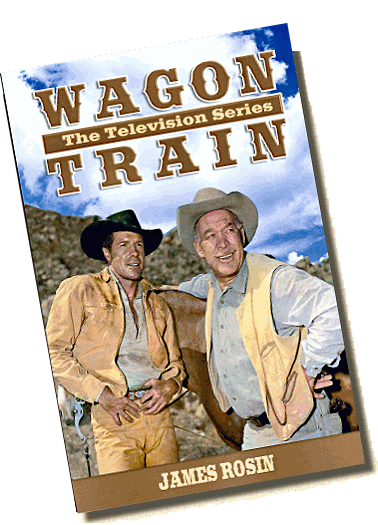 Wagon Train: The Television Series
(1957 - 1965)
A look back at the memorable television series (1957 - 1965) depicting the emotion and hardship of the traveling pioneers against the backdrop of the western frontier.

Featuring commentary from several of the series lead actors, guest stars, episode summaries, photos, and biographies.
PAPERBACK: 336 PAGES (Revised Edition)


PUBLISHER: AUTUMN ROAD COMPANY


PUBLISHING DATE: MARCH 15, 2013


ISBN-13 978-0-9728684-7-1
ISBN-10 0-9728684-7-X


PRODUCT DIMENSIONS:
6 x 9 INCHES


SHIPPING WEIGHT:
APPROX. 18.0 OUNCES


RETAIL PRICE: $23.95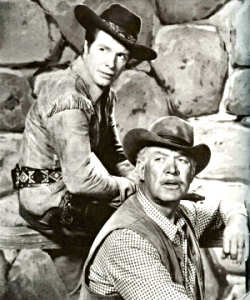 Wagon Train: The Television Series
"An intimate and satisfying feel for what it took to make Wagon Train, the highly successful and well remembered series that it is."
~ Glass House Presents.Com


"The author delivers in this 336 page book most everything even die-hard western couch potatoes want to know about the show. "
~ Wild West Magazine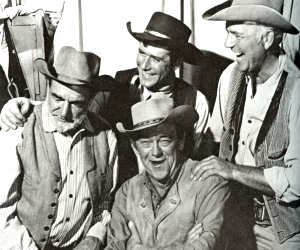 Getting Your Copy of Wagon Train: The Television Series
You can get your copy of Wagon Train: The Television Series using your credit card and PayPal's safe and secure ordering system. All books will be signed by the author. Order it for $23.95 plus $4.99 (U. S. Orders Only) shipping and handling!

NOTE: For non U. S./International orders please first for shipping rates.


Wagon Train: The Television Series
Temporarily Out of Stock
Questions or Comments? Contact:


| | | | | |
| --- | --- | --- | --- | --- |
| Safe and Secure Online Ordering with PayPal® | | | | |