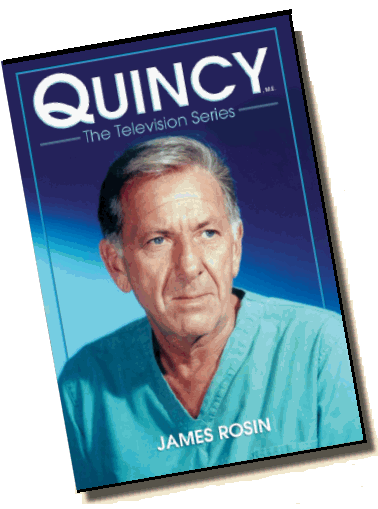 Quincy ME: The Series
(1976 - 1983)
A look back at the Emmy award winning television series (1976–1983) about the crusading Los Angeles County Medical Examiner.

Featuring commentary from several of the series actors, writers, producers and directors; photographs, episode summaries, biographies and more.
PAPERBACK: 206 PAGES


PUBLISHER: BEARMANOR MEDIA


ISBN-1-59393-454-8


PRODUCT DIMENSIONS:
6 x 9 INCHES


SHIPPING WEIGHT:
APPROX. 12 OUNCES


RETAIL PRICE: $19.95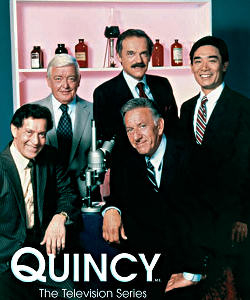 Getting Your Copy of Quincy ME: The Television Series
You can get your copy of Quincy ME: The Television Series using your credit card and PayPal's safe and secure ordering system. All books will be signed by the author. Order it for $19.95 plus $4.99 (U. S. Orders Only) shipping and handling!

NOTE: For non U. S./International orders please first for shipping rates.


Quincy ME the Television Series
Temporarily Out of Stock


Questions or Comments? Contact:


| | | | | |
| --- | --- | --- | --- | --- |
| Safe and Secure Online Ordering with PayPal® | | | | |